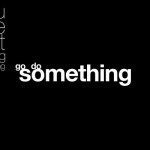 In the business world, all of this technology that keeps flooding the market is really meant to have one job, to make us more productive.
But as usual, entertainment, personal life and other distractions interfere with that goal. Throw in the lack of technical understanding and irrational fear of what might happen if we start tinkering with the tech and eventually the device just becomes another in a long line cluttering up a drawer or getting handed off to a co-worker or family member.
Would you like to finally learn how to use mobile technology to actually be more productive? Every week a group of folks converge on Twitter with the hashtag #VZWBUZZ and talk about mobile technology and how it can make your life better. Hosted by a group of experienced mobile users and supported by Verizon Wireless, the conversations engage users like yourself and answer your questions on the topic of the day.
This Friday, January 16th, 2015 at 2pm Central will be all about productivity and to really make the event special, there are prizes given out to random participants. Here's what you need to do to attend:
And that's it! Bring your questions or just listen in to what everyone else is asking.
See you there (follow me – @BeBizzy), and good luck with the prize drawings!
Disclosure: As member of a pretty cool team of influencers, I received the Motorola Droid Turbo and other devices with line of service from Verizon. No additional compensation was provided nor did I promise a positive review. All opinions are my own.