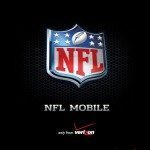 There are two days in the United States that should be holidays, but are not. Black Friday, and today, Super Bowl Sunday.
Millions of people will be gathering at home, sports bars and many other places to eat, drink and watch commercials.  Oh, and take in a football game.
Check out some of these Super Bowl Sunday statistics.
The average person consumes about 2,000 calories during the game in food and drink.
Nearly 50 million people will order takeout for the game, including over 4 million pizzas.
Over 14 million hamburgers will be eaten during the game.
Americans will consume over 11 millions POUNDS of potato chips and 8 million pounds of guacamole.
But believe it or not, vegetables are the most often eat food on Super Bowl Sunday
And totally believable, Americans will drink 325 million GALLONS of beer – DON'T DRINK AND DRIVE!!
And here's where the holiday part should come in, 1.5 million Americans are expected to call in sick on Monday. (4.4 million will simply show up late)
Now that you're educated, you're ready for the big game. But with all the technology available to enhance the pregame, game and postgame experience, why shouldn't you be ready with your tablet or phone along with that huge LED you just bought (nearly 25% of all TV's purchased during the year are bought the few weeks before the Super Bowl).
I've assembled a few things to do before, during and after the game. Enjoy!
If you're a Verizon Wireless customer, download the NFL app to watch the game live if you have to be away from the TV.
If you're like me and think commercials for getting more food and going to the bathroom, watch the Super Bowl commercials online any time you wish. That way you don't miss anything during the game.
Spice up the Super Bowl party with this list of Vegas Prop bets. Included are

Will Idnia Menzel forget or omit at least one word from the US National Anthem?
Will Lynch grab his crotch after scoring a TD?
How many times will Katy Perry be mentioned during the first half?
And a special Groundhog Day Parlay.

Have an audio stream as a backup in case something weird happens during the TV telecast.  I recommend Sirius, but many sports radio stations are broadcasting the game.
Find and follow a Twitter list of NFL experts like this one I created to get some inside info and insight on the game as it happens.
And don't forget to post photos and videos of your get togethers on Facebook, Twitter and Instagram.
Enjoy the game everybody, and dont' forget to follow me @BeBizzy on Twitter!
Disclosure: As member of a pretty cool team of influencers, I receive devices with line of service from Verizon. No additional compensation was provided nor did I promise a positive review. All opinions are my own.